Verifying An Email Address Is Mandatory – How To do It?
Verifying An Email Address Is Mandatory – How To do It?
Communication via various online platforms has become pretty easy and imperative as well, especially for the better functioning of the business, these days.
Amongst several protocols or methods of sending messages online, an email is probably being the most significant one.
Business owners, traders, freelancers, etc. all around the globe, use these mediums of communication to remain in touch with their employees, customers and clients.
This technique of sending messages and communication online via email especially is quite cost-effective and fast without compromising the quality of information.
Point to consider: Validating email ids as they enter into website sign-up can eliminate the necessity for a "verify email" field that further can affect form completion rates.
There are lots of free email verifier software and tools available online that can aid in decreasing costs as well as verification time used to resolve unacceptable email contacts, removes fake registrations, expands email deliverability, e-mail marketing efficiency, conversion rates, customer service and create online sign-up course tranquil.
Remember, you will require a tool to validate emails, because it doesn't matter if you have already verified an email address in the past, there are situations wherein the particular account may no longer work once you sent out the message.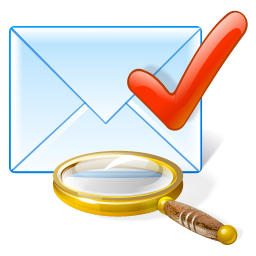 Keep a note: Whenever communication fails in businesses, money and resources are being used for nothing. There are even occasions wherein a business suffers significant losses simply because a message has not been received.
It helps in saving a lot of time and also a large amount of money. These savings not only help an individual, but also to a company as a whole.
Click here to find out more about the effectiveness of email validation and verification.
One more benefit of email address checker software is that it helps in the improvement of the data quality and prefix of an email contact.