What Is DoorDash Instant Pay And How Does It Works?
DoorDash is an app that lets anyone order food from their favourite restaurants and has delivered within an hour. Similar to other food delivery services like UberEats, Zamato, GrubHub etc, DoorDash provides customers with a slick interface, low price and fast deliveries.
Whether you want to deliver or you just want to dine, the app is available for both iPhone and Android. Simply download it and you are ready to go. You can refer to https://ridesharedashboard.com/ to get an insight into what DoorDash really is. However, the app is also a great way to make money if you want to work as an independent contractor making deliveries.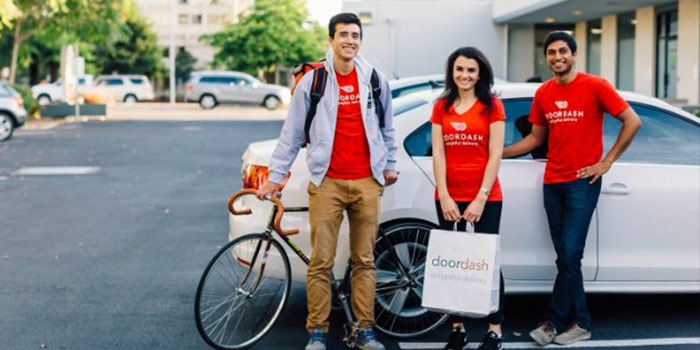 In this article, we will discuss what is DoorDash Instant Pay and how does in work in great detail.
What if DoorDash Instant Pay?
Fast Pay or Instant pay gives the Dasher the ability to cash out their earnings daily for a small fee of $1.99. This means qualified Dasher can receive their earnings on demand through DoorDash, rather than waiting for their weekly direct deposit or using a third party service.
How Does DoorDash Instant Pay Work?
Signup
Visit the Earnings section of your app and click the "Setup Fast Pay" banner. Ensure your Direct Deposit is linked to your personal bank account, and then click " Setup Fast Pay" again. From there, enter the requested details for your debit card. You must have a debit card to use DoorDash driver pay
How to Cash Out?
Once you have signed up, you will find the Fast Pay Earnings section of the ap. Click on the Use Fast Pay banner to transfer your week's earning directly to your debit card account. There is a $1.99 fee to cash out your earning to a debit card.
What can you cash out using Fast Pay?
You can cash out all your weekly earnings except for earning from Dashers that are currently in process.
Fast Pay services are much quicker than the standard pay schedule, in which payments are sent after midnight PST after Sunday. Even on this standard schedule, it can take a few days for the fund available in your bank account. Knowing this, you can see how much faster Fast Pay is. Check out here to learn how DoorDash helps you in providing little financial support.